Do you know Kokeshi doll? That is a kind of Japanese folk toys. I think this is good for souvenirs. Because they're not heavy and big, but expensive. And if I were you, I'll buy some for my house ornament. (I'm a collector of folk art and something cute.)  
KOKESHI DOLL?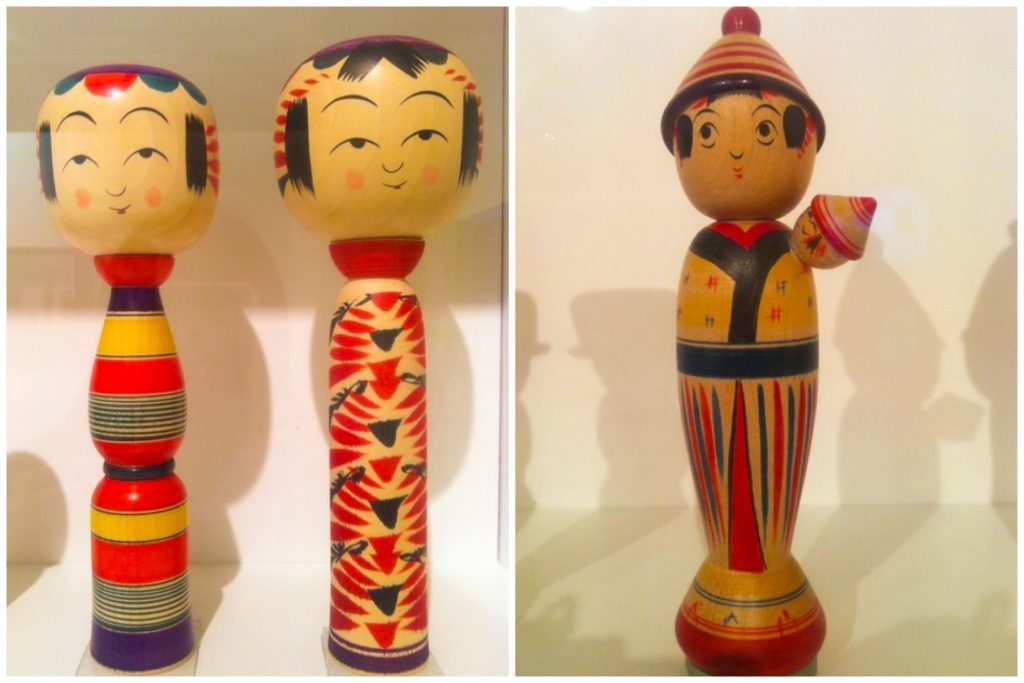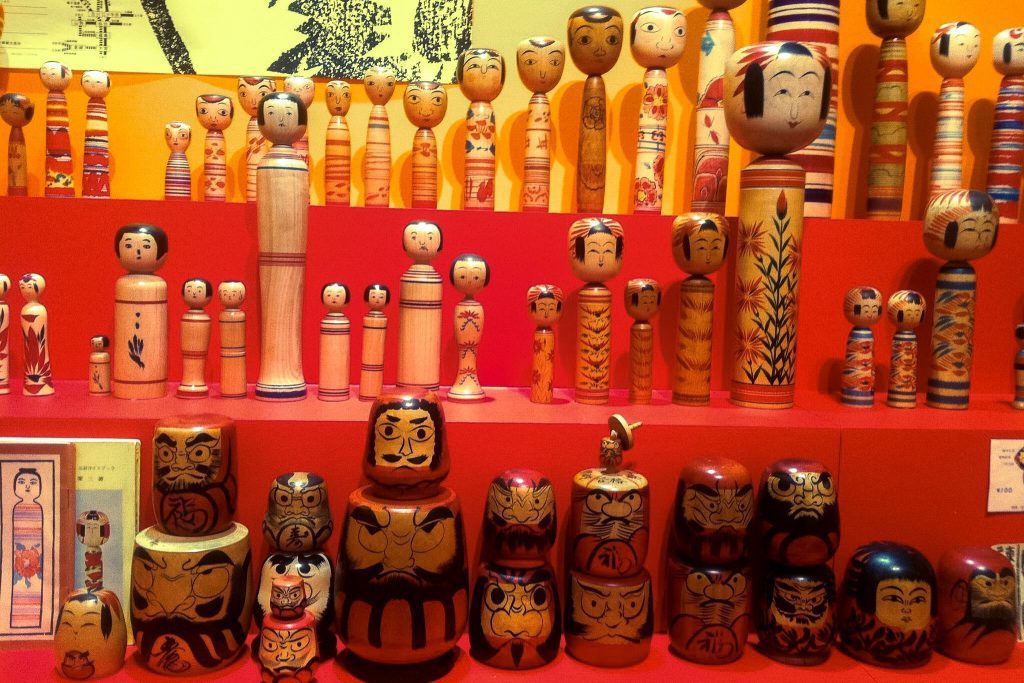 This wooden doll is originally from northern Japan. Especially Miyagi prefecture is famous as a center of production. Though the specific origins of this doll, but it seems to have been made as a toy for children.  During the Edo period (1600–1868) it was sold as a souvenir. Main buyers were visitors that came to the hot springs in the north-east of Japan.
THE KIND OF KOKESHI
Traditional Kokeshi has the doll has a simple trunk, an enlarged head, elongated eyes and small mouth. The shapes and patterns of new types of Kokeshi are varied. Some may be stumpy and others slender. So you can find one which you like very much.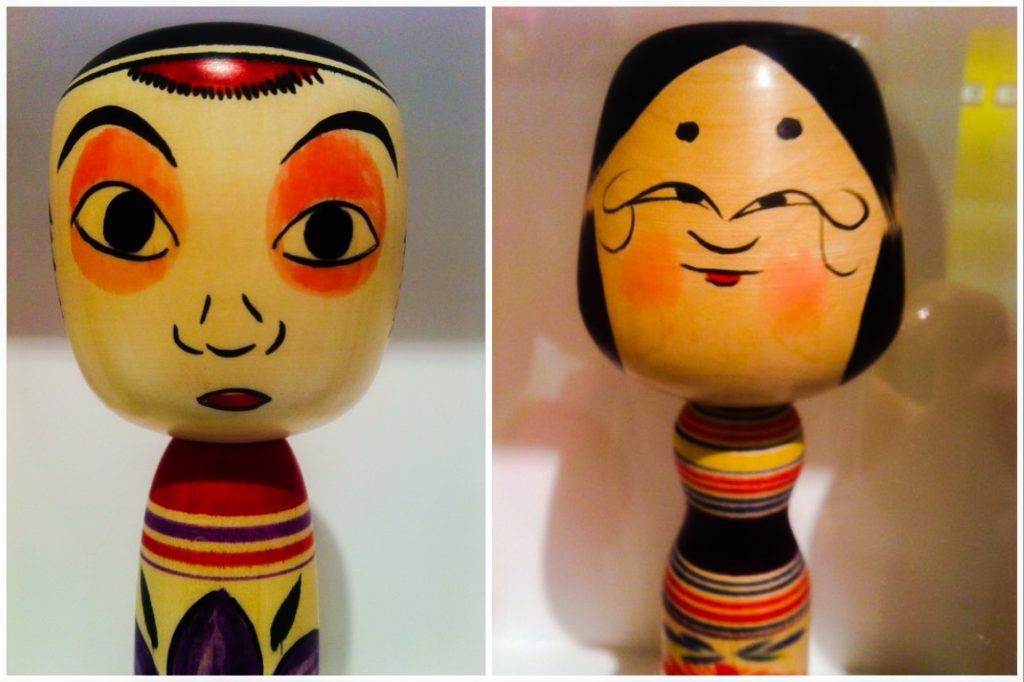 HOW TO MAKE KOKESHI
KOKESHI AND EVENTS
Sometimes the exhibit and event about Kokeshi are held in Japan. So if you have a chance to visit, I recommend you to go and see Kokeshi. I also visited Kokeshi-show held in Shibuya, Tokyo before. There, I met lots of cute Kokeshi. It was quite a fun. Every year, famous Kokeshi events are held in Miyagi and Yamagata prefecture. See below.
1st FRI, SAT and SUN of SEP
Every SAT and SUN in Autumn
Miyagi Prefecture
Yamagata Prefecture