You ask me what the SPACIAL toilet paper is, right?
NTT DoCoMo(DoCoMo), the largest mobile phone operator in Japan, announced that they installed toilet paper in Narita International Airport, Tokyo. In order to clean smartphone screens, this toilet paper was developed.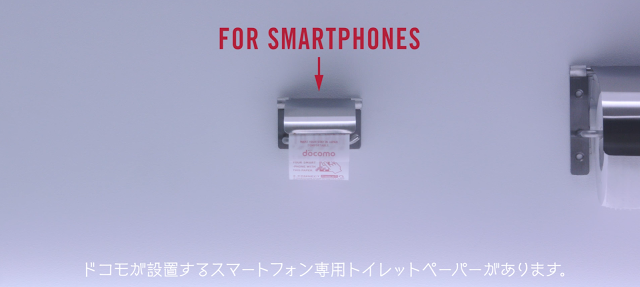 DoCoMo thinks that by using this toilet paper they offer OMOTENASHI, the mind of selfless hospitality, and provide the information about their Wi-Fi service, docomo Wi-Fi for visitor, and Jspeak. Jspeak is the mobile application for tourists. It function as voice translator and phrase book.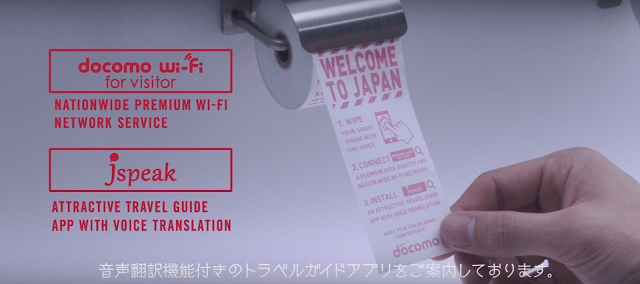 However, the following important question is pertinent. Why did they adopt toilet paper as communication tool? DoCoMo said 'Tourists say that toilet in Japan is very clean. On the other hand, the smartphone screen is dirty.' One survey result showed that there are terrible survey results; there is more than five times of Germs on a smartphone screen compared to a toilet seat. Soooo gross….
This campaign will end on March 15, 2017. So let's go to the airport in haste, not only for the trip but this toilet paper.