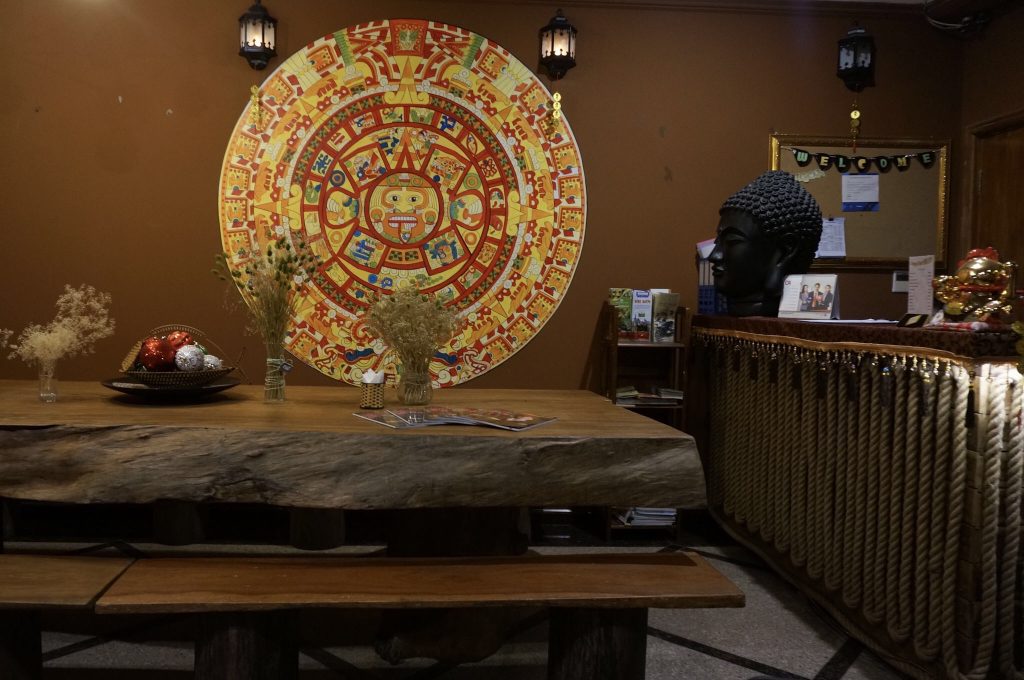 At first I planed to stay this boutique guesthouse only for a few days. Because I also wanted to stay in other districts like Bui Vien, usually known as the place backpackers gather in. But my decision was easily changed, and I spent all my guesthouse life here in Della Boutique Hotel. I thought some factors have made me so. For example, it's located at the heart of the city, the room is pretty and made me relaxed, and staffs are friendly. Compared with other guesthouses in backpacker's district, the price is a bit expensive. But my stay was worth more than the price.
THE LOCATION
Della Boutique Hotel is located on
Ham Nghi Street. This street is a bit far from Bui Vien Street (10 minutes walking). Therefore if you'd like to find easy and cheap hostels, meet up with lots of backpackers, and hold high jinks, this place isn't your place. Instead you can be relaxed in luxury/stylish bars and cafes near famous Dong Khoi Street. (This street is also popular for shopping.) I could enjoy night view from Bitexco Financial Tower, situated in front of this hostel.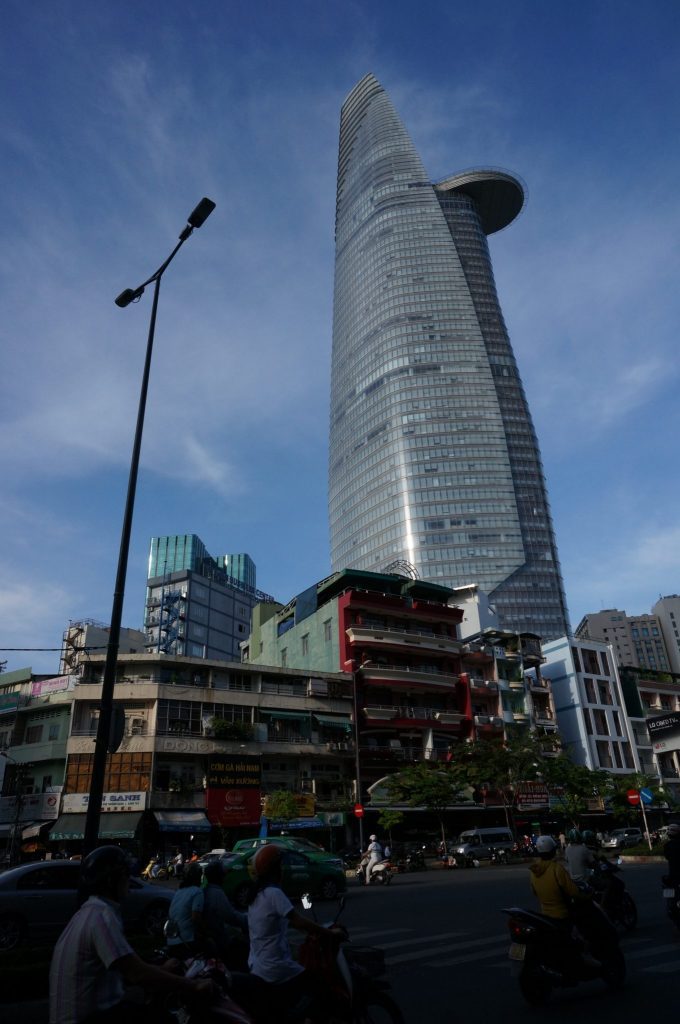 THE ROOM
I stayed in a 10 pax dormitory room that has big windows, so sunlight enters and I felt refleshed. A little couch area enable me to read a book and be relaxed. Thanks to a big and comfortable bed with two pillows, I slept well. The room itself is very clean, well maintained and air conditioned. In the room, a big refrigerator is installed, so I could store my drinks and fruits. There are two bathrooms (only for this room members). Safety measures are provided; security box for individuals, and no entry without electronic key.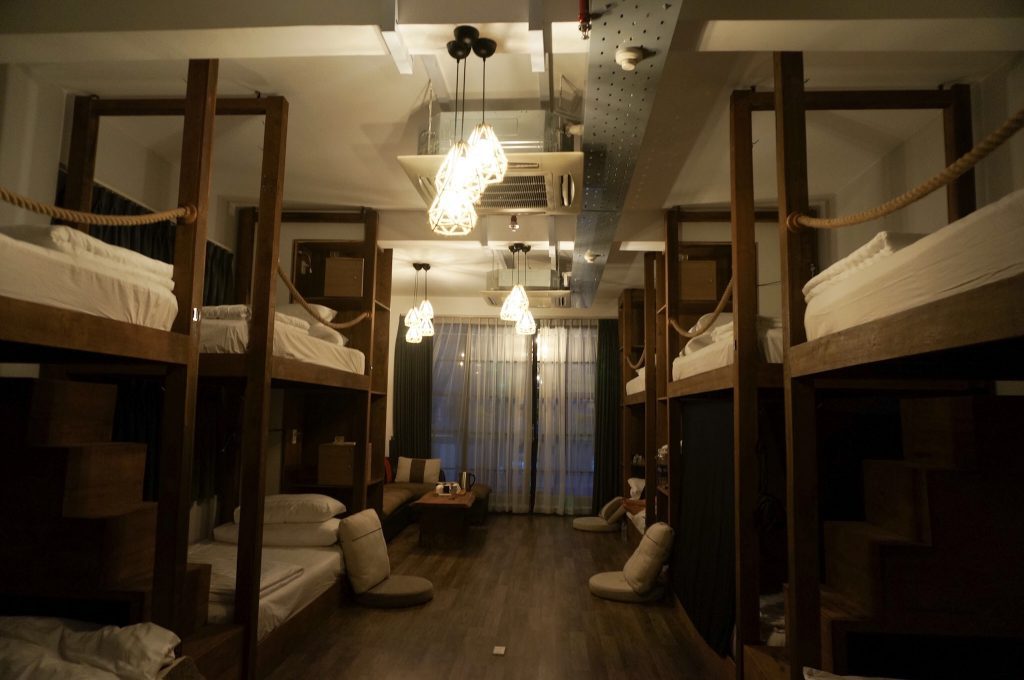 THE FACILITY
What are you expecting for the guesthouse? Good accommodation, food, and the towels, friendly staffs? Here in this guesthouse those amenities are prepared. You can eat breakfast (additional fee) and enjoy night life at the bar where darts and billiard are installed. In addition from the rooftop bar, ZUMA, We can enjoy view the city over delicious snacks and drinks. As for staffs, I had nothing to complain. We can meet friendly and helpful staffs who can speak English. Do you mind bath amenities? Shampoo, bath gel, hair dryer (shared), comb (shared) and towel are provided. Even you can use a new towel everday.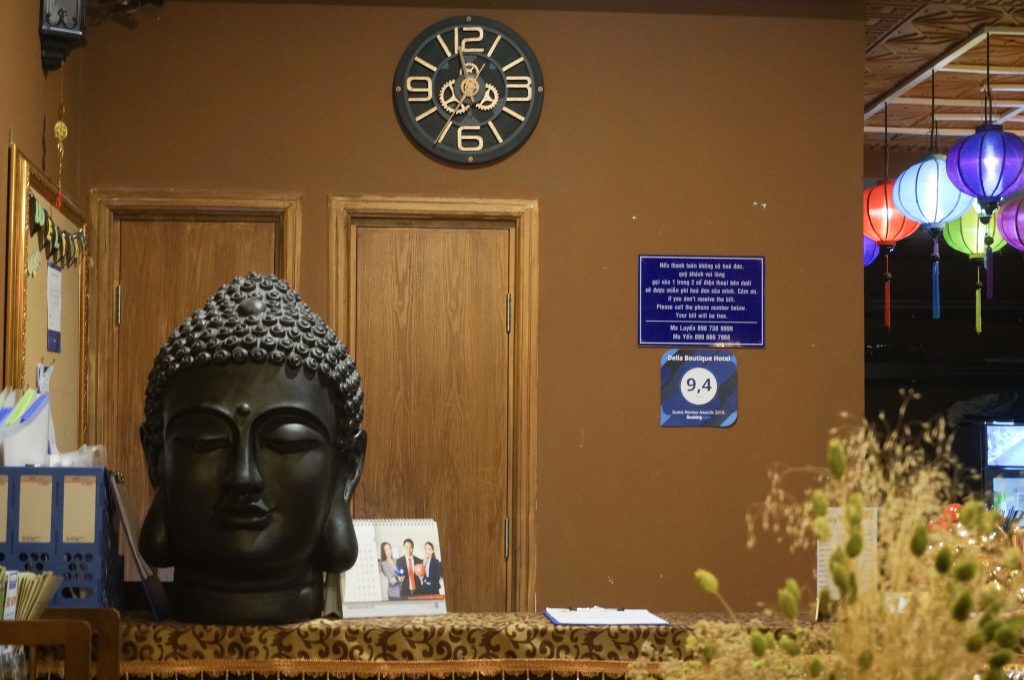 Other Facilities:
[wc_row]
[wc_column size="one-fourth" position="first"]


 Free Wi-Fi


 Airport transfer


 Dart board


 Nightclub
[/wc_column]
[wc_column size="one-fourth"]


 Tours


 Bar


 Coffee shop


 Laundry service
[/wc_column]
[wc_column size="one-fourth"]


 Refrigerator


 Hair Dryer


Luggage storage


 Safety boxes
[/wc_column]
[wc_column size="one-fourth" position="last"]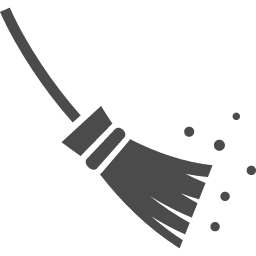 Housekeeping


 Front desk


 Credit card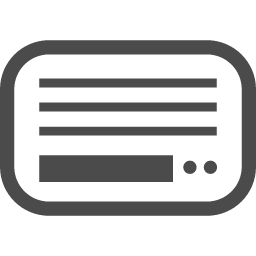 Air conditioning
[/wc_column]
[/wc_row]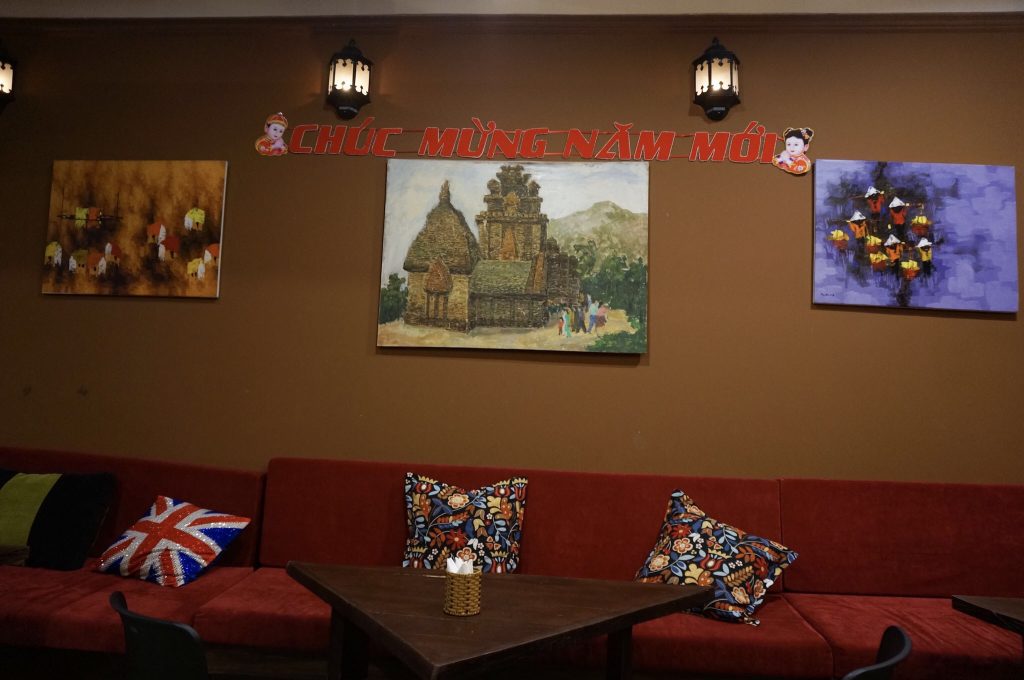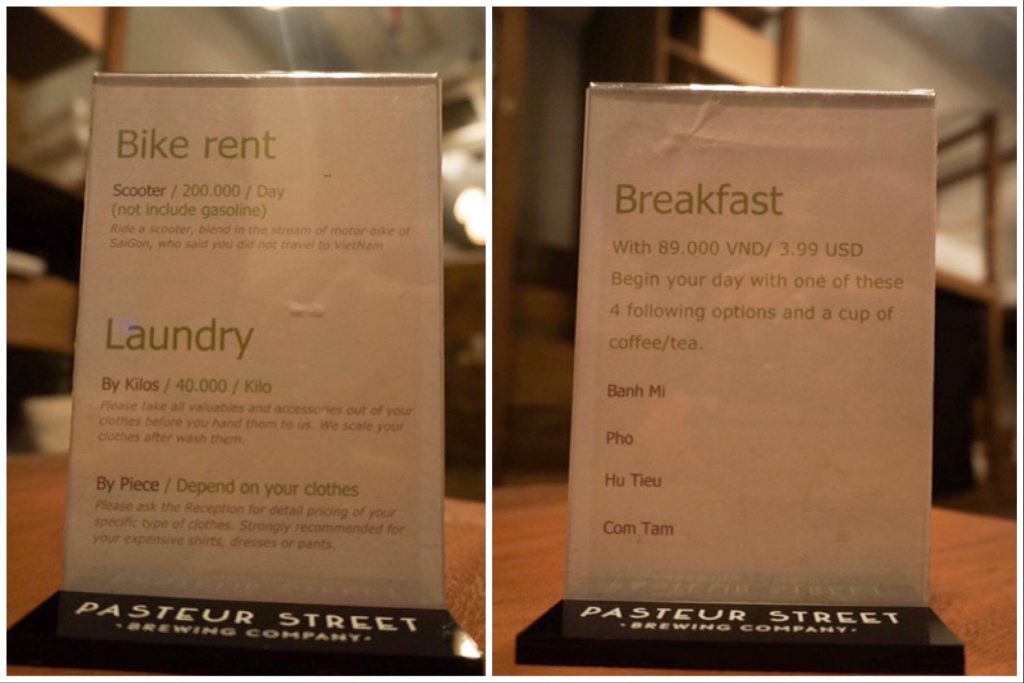 HOW TO GET THERE
It's a quite simple direction. The nearest airport is Tan Son Nhat International Airport, 8 km from the property. From the airport, I took an airport shuttle bus to Ben Tanh Market (Ben Thanh Central bus stop).  Getting off the bus, you may be on the Ham Nghi Boulevard. Follow this avenue to east until Bitexco Financial Tower. This tower is highly noticeable, so you never miss it. Arriving the corner of the tower, you can find a big food court on the left hand. The guesthouse is almost there: It is just across the avenue. Don't lose your concentration yet. Because crossing this avenue itself is a main event. Heavy traffic will block your path. Once you carry out this mission, the destination is just in front of you.
INFORMATION

 ADDR
67 Ham Nghi, District 1, District 1, Ho Chi Minh City, Vietnam


 TEL
+84 98 738 9999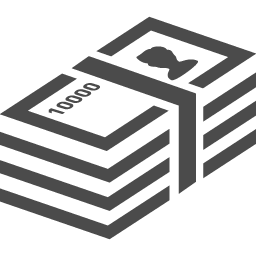 PRICE
Deluxe Dorm

 / Deluxe Double Room 



 CHECK-IN / OUT
2:00PM / 12:00PM
BOOKING
Check following site to book Della Boutique Hotel for your upcoming trip: their own website, Agoda.