Have you ever heard "Gallo Pinto" ? It is a traditional dish in Nicaragua and Costa Rica. I don't have any idea about this dish before visiting to Nicaragua. At first hearing its name, I thought that Gallo Pinto was a plate of chicken like fried chicken, grilled chicken, or something like that. But it's quite different. This is a story about yummy Gallo Pinto.
What's This?

Gallo Pinto means "spotted rooster". Simply speaking, that's the mixture of fried rice and red beans. And it is seasoned with spices such as cilantro, sweet peppers and garlic. Characteristically every family has their own recipe inherited from generation to generation.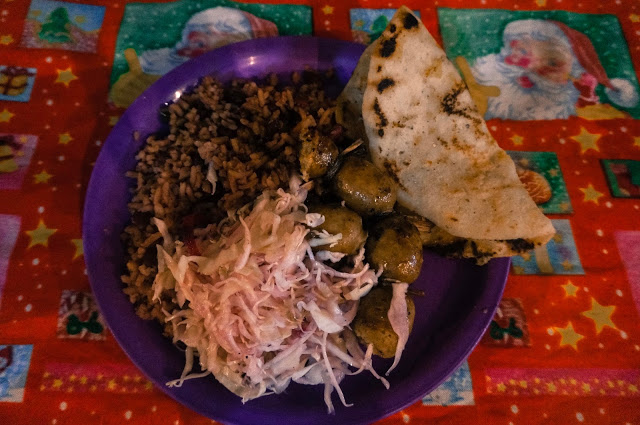 The History
The history is not well known. But the rumor about its origin is like this. Gallo Pinto was brought by Afro-Latino immigrants and slaves who settled on the Caribbean coasts. Those immigrants used to mix rice and beans. Other Caribbean countries also has a similar dish to Gallo Pinto. The arrival of this dish dates back to the pre-Colombian times.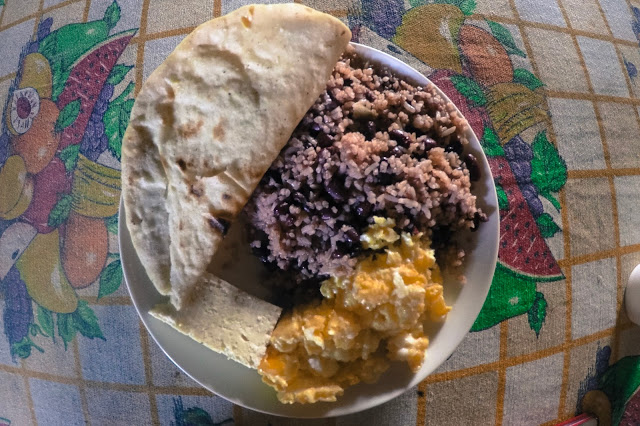 The Time To Eat
Gallo pinto can be eaten at any time of day. When I stayed in Nicaragua, I ate one at lunchtime and at dinnertime. By the way, I loved eating Tamales or bread with egg and coffee in the morning. I had a chance to take Empanada filled with Gallo Pinto at the local market.
I heard that Costa Rica is different from Nicaragua; they eat this dish typically as a breakfast staple.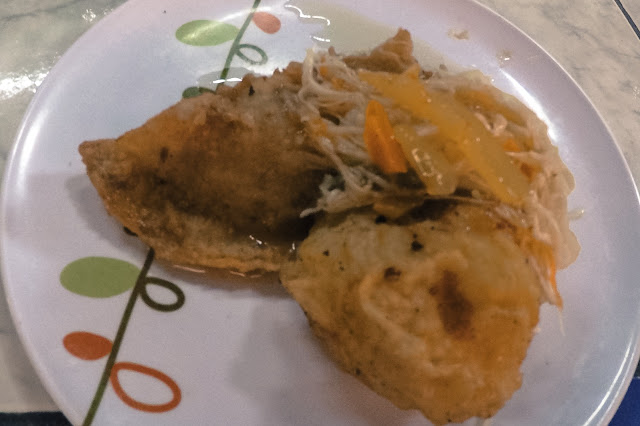 The Accompaniment
Gallo pinto becomes a staple for almost any meal of the day. In my opinion, it is often served with meat dish. Chile (soured onions and cabbage with jalapeño) and fried bananas are essential relishes in Nicaragua.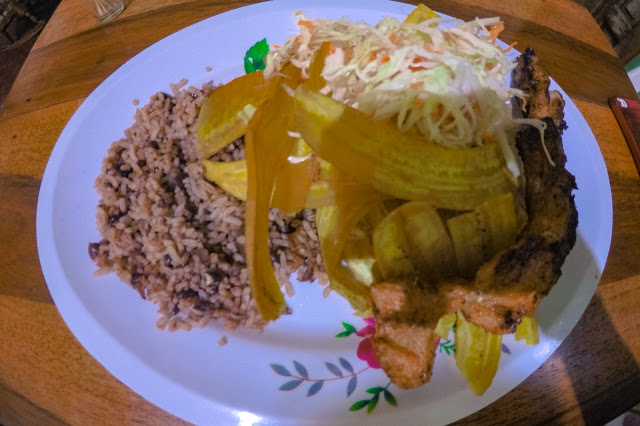 Nicaragua VS Costa Rica
There are incessant bickerings about this yummy dish between the two. Both countries declare that it is a national dish and it is originated in them firmly. I think this soul food is happy being loved by the two nations.
Do you want to eat this lovely dish?
Here is my recipe 😄