Doraemon is a very famous star in the world. In our country, Japan, nobody don't know Doraemon and don't like it. Most of us grew up reading/watching manga of this robotic cat.
These days we can meet it and its colleagues not only on manga books, TV and movie theater, but in the museums and cafes. 
Even here in the New Chitose Airport in Hokkaido, we can enjoy the Doraemon world. There are a playing ground, a souvenir shop, a cafe and a small amusement park related with Doraemon. 
At this cafe, we can drink some beverages, and eat pizzas and sweets with Doraemon art. It is so cute.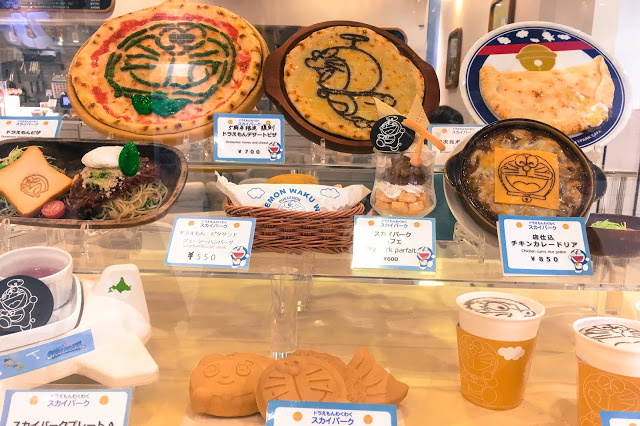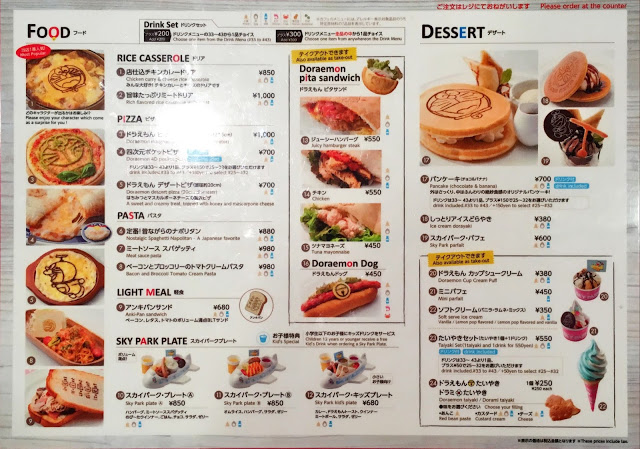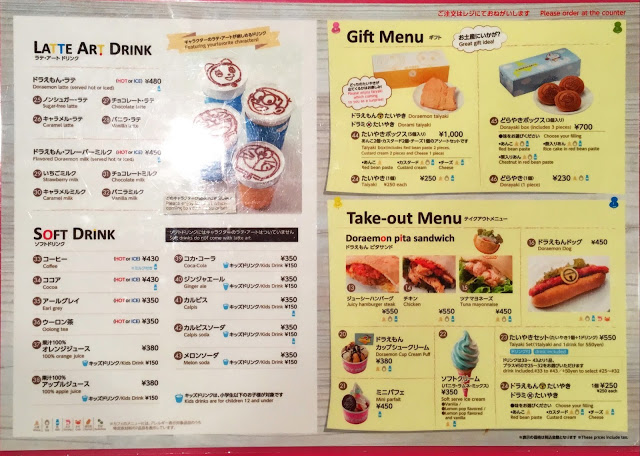 You can also get Dorayaki, Japanese pancake that Doraemon loves, as souvenirs here. It seems that some promotion campaigns are provided here.
When I visited this cafe on February, they were offering St. Valentine's promotion; I could eat a chocolate Taiyaki, a fish-shaped cake, decorated with chocolate and ice cream. Usually this cafe offers Taiyaki whose filling is red bean paste or cheese or custard cream. Incidentally this cake has been loved since Meiji era(1868 – 1912). 

 Doraemon WAKUWAKU SKY PARK Café

 ADDR

TEL

 OPEN

 HP
New Chitose Airport Terminal Building  (Bibi, Chitose-shi. Hokkaido, Japan)
0123-46-3355
10:00 – 18:00 (L.O. 17:00)
New Chitose Airport Terminal (CTS) :
This airport is the biggest international airport in Hokkaido and closest airport to Sapporo. It became the Japan's first 24-hour airport in 1994. International flights from Asia enter this airport. These days, lots of tourist come Hokkaido for for sightseeing and skiing, and use this airport.