Thanks for the opening of Haneda International airport, you can access the downtown much easier and earlier than before. There are lots of things to do in Tokyo even at the night. You may think that you'd like to enjoy city life heartily even if you don't have much time or your flight leave early in the morning.
Under such a situation, you don't need to worry, I think. Because there're good guesthouses near the airport. You can take taxi from/to the airport. The fare is not expensive, I think. You can take public transportation, even  in the early-morning or late-night.
I visited one guesthouse on February, 2017. This is the report of the stay in 328 Hostel&Lounge.
The guesthouse is simple, but clean and comfortable. The staff is very friendly. Here is also nice for group visitors, because they may reserve this house itself(minimum 6  person).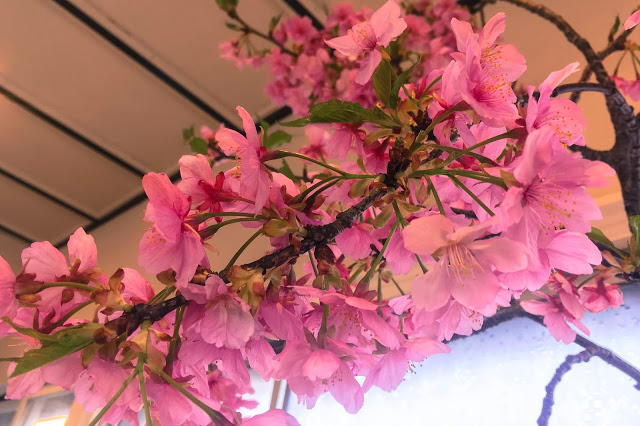 THE PLACE
"328 Hostel&Lounge" is located at Anamori-Inari station, just 10min to the airport  by train. And it takes 5 minutes on foot from the station. You can stroll around the shopping district before getting there. In this area there are some restaurants and Izakaya bars that open until the midnight.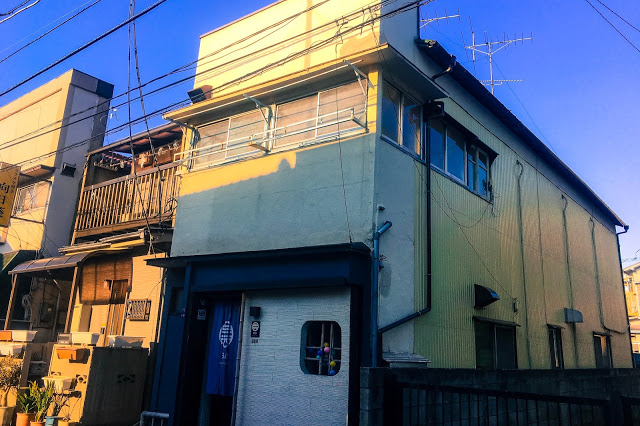 THE ROOM
There are two dormitory rooms that accommodate 4 person each, and one twin room. There are security boxes where you can keep valuable things like PC, electric devices and purse. The rooms have air conditioning. Thanks to curtain, your privacy is secured. During winter season hot water bottle is provided, so you can sleep in warm bed.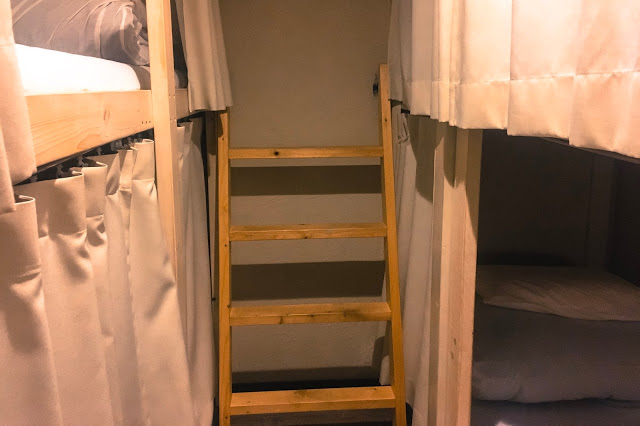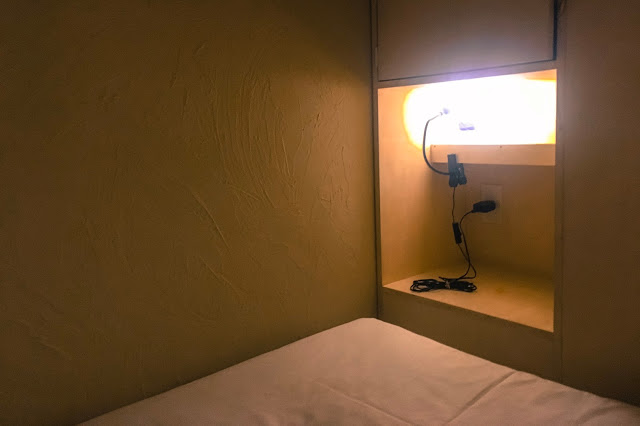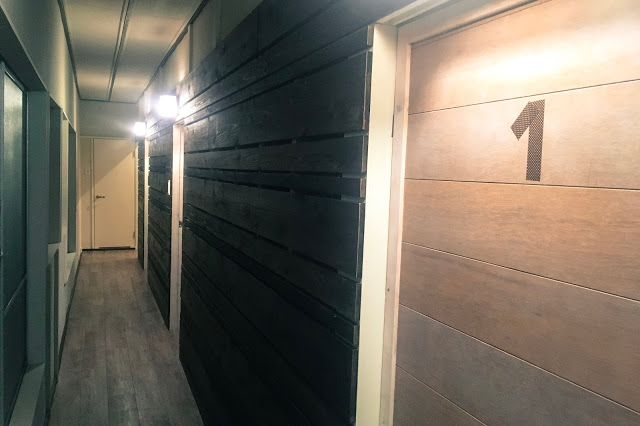 THE FACILITY
In the lounge, you can meet up and talk with other visitors. You can drink tasty Coedo beer and Nespresso here. In addition, you can Japanese culture experiences. For example, 1 day workshop for making bamboo baskets and few hours workshop for Sake at night. These events are held in this lounge.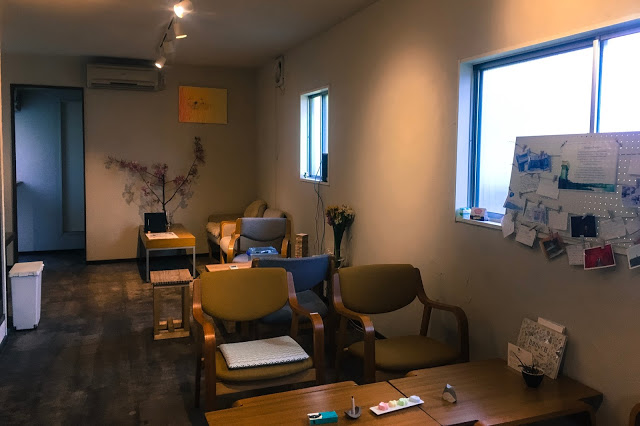 In the kitchen we can use a refrigerator, a microwave, an oven toaster, and an induction cooker. We can drink instant coffee and tea for free. Moreover you can get some goods that other visitors presented. Look inside the "Give & Take" box. You can also supply something to other travelers. Some flowers like cherry blossom color the room. It is nice.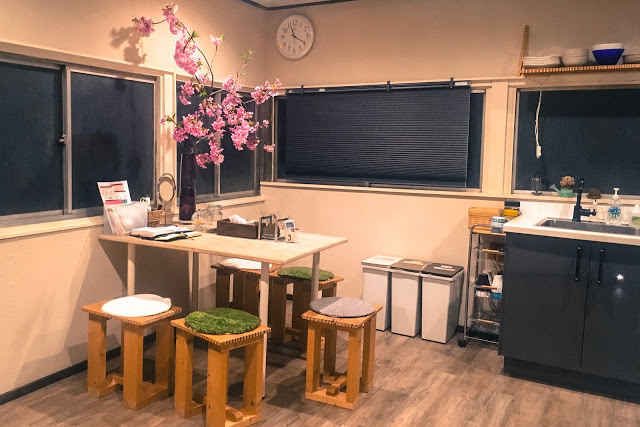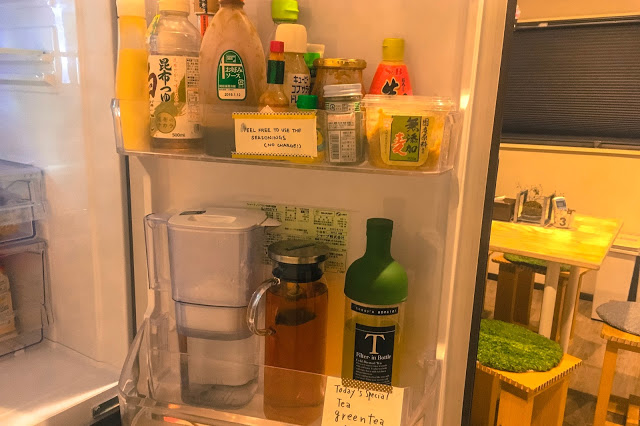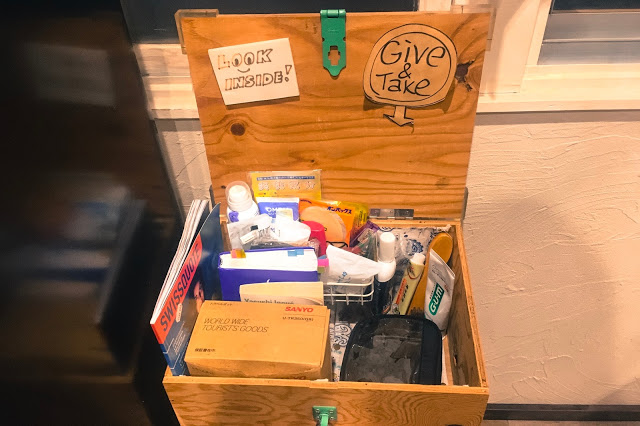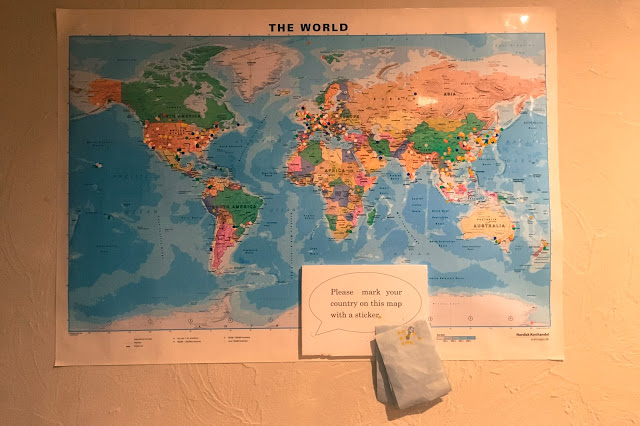 Two shower booths exist. There are not big, but enough. Shampoo&conditioner&body soap are provided. On the other hand, you can take a bath in the public bathhouses near the guesthouse. I love these kinds of traditional style baths. You can use laundry service.
HOW TO GET THERE
 Get off at Anamori-Inari Station(Station code KK14), Railway station on the Keikyu Airport Line.
 From Airport, take Keihin Kyuko Bus bound for Kamata Station(#30 #31 #40 #41)or for Omori  Station(#11), and get off at Rokkanbori(六間堀) bus stop.
INFORMATIION
 ADDR
3-2-8, Haneda, Ota-ku, Tokyo, Japan 144-0043

 TEL
+81 3-6423-8530

 PRICE
Dormitory Room
 /Private Twin Bed Room 
 CHECK-IN
18:00 – 23:30
IMPORTANT
Check-in is not available after 01:00 AM. 
BOOKING
Check following site to book 328 Hostel & Lounge for your upcoming trip: their own website, Booking.com.