Are you looking for souvenirs in Japan? Especially lightweight and cheap ones. In order to remember your Japanese life, how about bringing these…?
How many new cup-type instant noodles are launched every year in Japan? Almost 1,000 products was put on the market, in turn countless commodities disappear. Do you imagine that? I think these kinds of instant noodles became firmly established as a part of Japanese food culture.
But how can Japanese develop vast amount of flavor a year? Is there any space? How can we differentiate? Now some food manufacturers develop and release collaboration ramen with some famous ramen store. In addition some are brought by mixing several flavor.
Let's check these unique products. It will make good copy as well as souvenirs.
Cup Noodle : Ramen x Matcha
As you may know, matcha, fine powder tea, is one of the representatives of Japan. It contains nutrition and helps to burn calories. Those opposite ingredients, matcha is good for health and another is little bit junk, finally corroborated.
The brand-new Cup Noodle Matcha enter in the market on January 23, 2017. Matcha flavor is blended with seafood flavor. In my opinion, the taste is slightly sweet and full of squid flavor. Noodle kneaded in matcha is also the first attempt.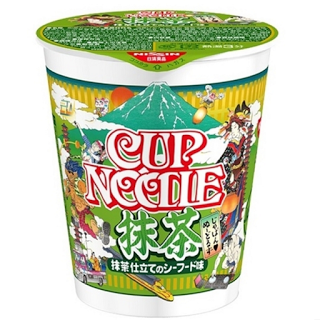 PEYOUNG : Fried Noodle x Chocolate
This is the product related with St. Valentin's Day. Many Japanese girls will give this as a gift instead of "Giri chocolate (obligation chocolate)" for this special day. It is not only economical, but funny.
Chicken Ramen: Ramen x Ajillo
This Ramen result from the fusion of Japanese culture and Spanish one. I love Ramen, I love Ajillo. How about drinking wine while eating this Ajillo Ramen?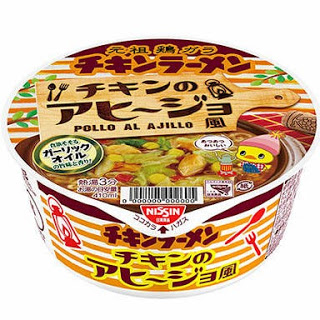 These unique Ramen will go on sale for a limited time.
So if you'd like to try some, hurry up!!