Comandante Fidel Castro Ruz passed away on November 25, 2016.
I pay honor to his achievements and pray for his happiness and peace in his next life.
Truthfully 12 days is not enough to trace Fidel Castro's and revolutionary footsteps. Because lots of things and places are related with their revolution. But even 12-day travel can make you taken a quick look and known what he and his colleagues did. This itinerary is modified as I followed.
※I know that there are various opinions  about his humanity, policy and strategies. Through this blog I won't imply something politics and Cuba's situations. Moreover I don't want to fight with you about the contents in this blog. Thanks.


Day 1 – Arrive at Cuba & Prepare for the voyage
In order to explore Cuba efficiently, it'll be better to start your excursion from the east part of the island. First destination is Guantánamo. Distance from Havana to Guantánamo is 845 kilometers. It is quite far. In order to get there, there are two options;  Take 1.5 hour flight or long distance bus. Unfortunately both method will not allow you to get there at the same day when you fly into. Because there are only one La Havana-Guantánamo flights, and VIAZUL (tourist bus) trip requires 16 hours.
Anyway Day 1 is the day for preparation of your wonderful voyage.
In my case, I bought air ticket at Terminal 1 at 3:30am.(Cubana opened their ticket office at this time.) And The plane took off at 6:30am.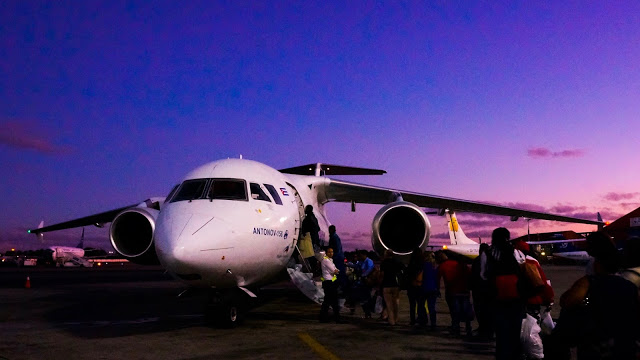 Day 2 & 3 – Visit Guantánamo
Not so many touristic spots related with revolution exist. But it is good place to get to know how the Cuban life is, and have relaxing time at this provincial city. The city is small enough to walk around. Thanks to the influences of Haitian, French and Jamaican immigrants in the 19th century, you can enjoy the various music at Casa del Changüí (indigenous music), Tumba Francesa troupes (French-Haitian song and dance), Casa de La Trova, Casa del Son and so on. In addition the architecture is different from other cities: it has much less of a Spanish colonial atmosphere.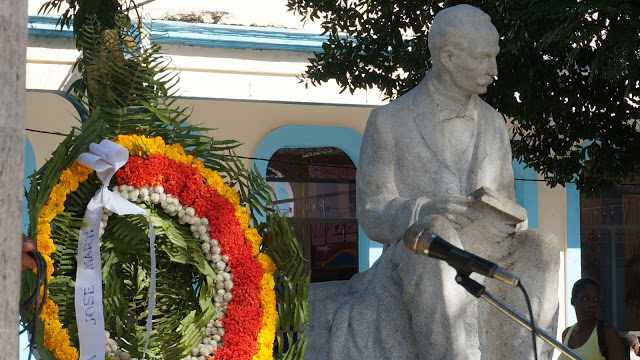 Mirador de Malones
Guantánamo is very famous for the United States Naval Base and its detention camp. US has occupied the territory since 1903. Cuban government demands that US gives back its territory. US detention camp is considered as a major breach of human rights. From this viewpoint, you can enjoy a distant view of the base and fine spectacle. If you'd like to see the US base from the viewpoint, you'd better to go early in the morning. Because you can avoid back light. In any case there are distance so it is hard to see clearly.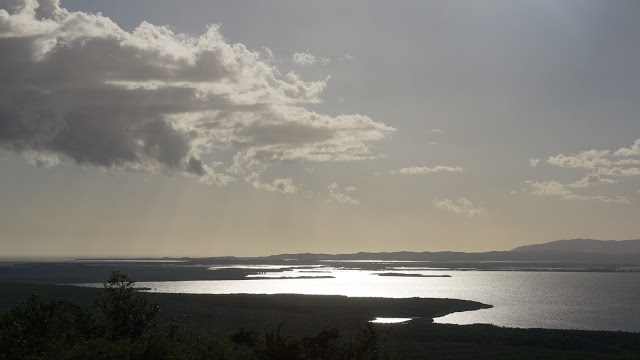 Day 4 & 5 – Visit Revolutionary City, Santiago de Cuba & Birán
From Guantánamo it is very easy to get to Santiago de Cuba. Just 1.5 hour ride. You can take not only VIAZUL but shared taxi.
Santiago de Cuba is particularly meaningful with respect to Fidel Castro and Cuban Revolution. Therefore there are lots of things to see and to do. And from this site, you can trace Fidel and Raul to their origin.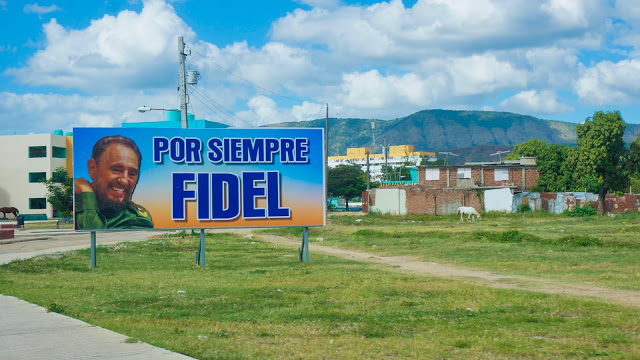 Santiago de Cuba
El cuartel Moncada
On 26 July 1953, Fidel Castro and his 130 colleagues attacked the Moncada Barracks. This armed attack is known as the beginning of the Cuban Revolution. Cuban revolutionary movement was named Movimiento 26 Julio or M 26-7 after this attempt.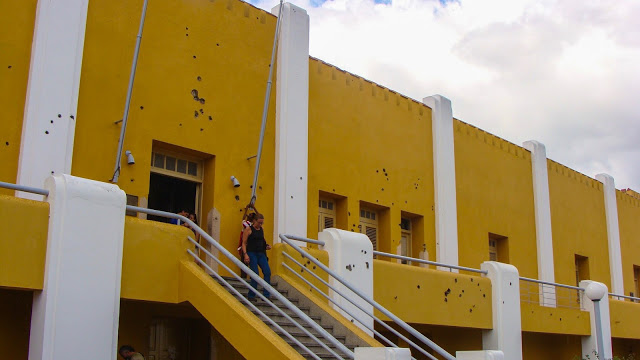 El Ayuntamiento
On January 1, 1959, Fidel appeared on the balcony of the Town Hall. And he announced the victory of the Cuban Revolution.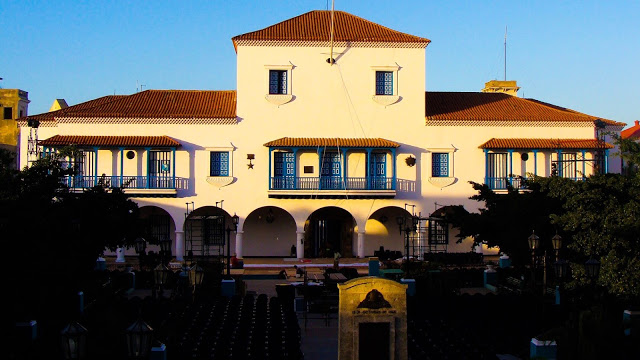 Plaza de la Revolución "Antonio Maceo"
Santiago de Cuba has its Revolution square. Here is the statue of city hero, Antonio Maceo, who is riding on his horse.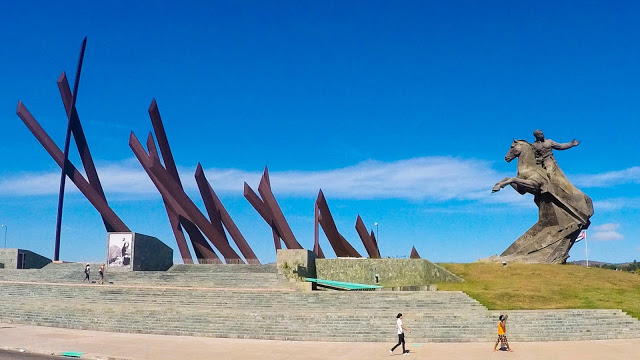 Cementerio Santa Ifigenia
This cemetery is very important. the remains of important Cuban heroes, including Jose Martí and Manuel Céspedes.  At least Fidel's ashes were interred on December 4, 2016. His tomb stands to the side of a memorial to the rebel soldiers killed in the attack of Moncada barracks, and in front of the mausoleum of Jose Martí.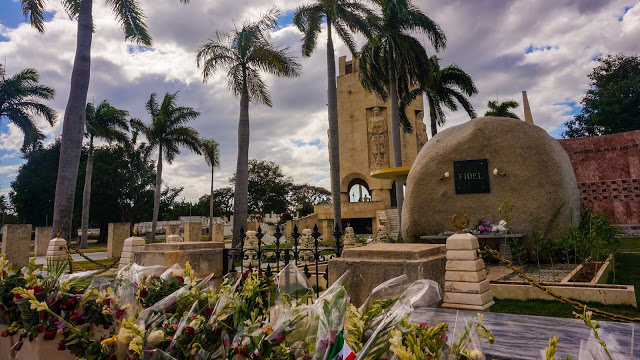 Birán
Casa Natal de Fidel Castro
Not so many people know about Birán. But here is the place Fidel was born in and spent his childhood in. Unfortunately it may be not for armature. But it is worth to visit. Birán is a small beautiful village in Holgin Province. His father owned the farm, Finca las Manacas. One of the yellow wooden houses is the house where the Castro family lived. Now their house functions as the museum. You'd better hire the taxi to get there. It takes two hours from Santiago de Cuba.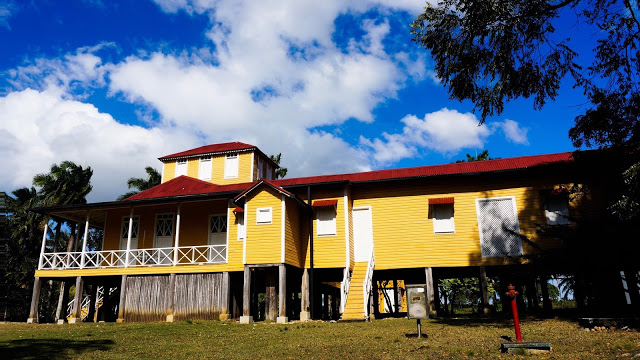 Day 6 & 7 – Move to Bayamo & Trek to Sierra Maestra
In order to come in touch with the important part of the revolution, move to Bayamo Province. Here is the place where small treasure boat 'GRANMA' landed At December 2, 1956. Landing site is Mansanillo.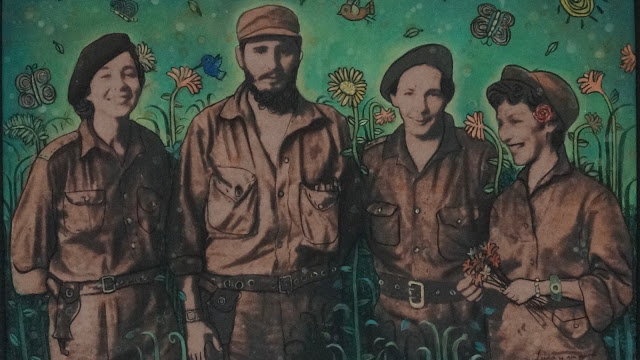 Sierra Maestra
Early in the morning, leave for Santo Domingo. Santo Domingo is a small village in the mountains of Sierra Maestra. Sierra Maestra is super important place during the revolution. After hard battle in Mansanillo, 18 guerrillas, including Fidel, Raul, Che and Camilo, escaped to and was headquartered in this great mountains. From Santo Domingo you can walk to La Comandancia de la Plata or El Pico Turquino, The former rebel headquarters has been preserved as a museum.
After excursion, you can take nigh bus to Santa Clara.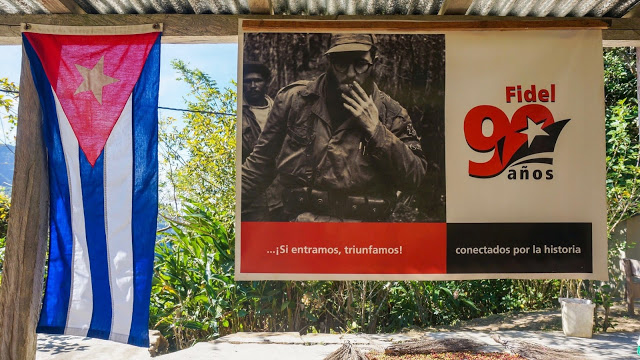 Day 8 – Che Guevara & Santa Clara
On December 29, 1958, Che Guevara carried out the important operation of Santa Clara. 18 guerrillas attacked Tren Blind do (armoured train) and captured it. Victory in Santa Clara was far from guaranteed. But he did and this battle was a decisive victory for the rebels.
Che Guevara Mausoleum
Che was buried on October 17, 1997, after his hidden remains were exhumed in Bolivia and returned to Cuba.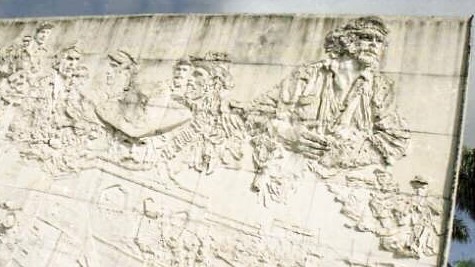 You can also visit Museo de Che Guevara and Park of the Tren Blindado
After sightseeing, move to Cienfuegos.
Day 9 – Day Trip to Playa Girón
You'd better leave Cienfuegos for Playa Girón early in the morning. Playa Girón is know as Pigs Bay. In April, 1961, there was a conflict between Cuban army and CIA sponsored soldiers. US aimed the overthrow of the revolutionary government. Cuban government won this hard attack, and this place was the last place that was invaded.
To get/ from there you should hire a taxi. The distance from Cienfuegos is only 100km, but there are no buses that tourist ride on so.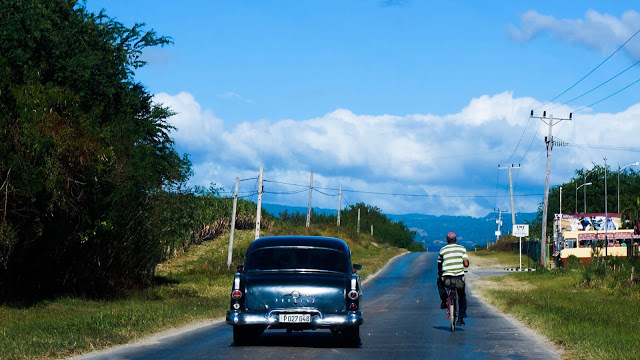 Museo de Playa Girón
Girón Museum is a small, but worth visiting. It tells the famous Cold War episode. You can watch the 15-minute film about the 'first defeat of US imperialism in the Americas'.
In this trip, Cienfuegos doesn't stand out. But this city is also quite nice. After coming back from Playa Girón, you should go around in this city. There are art galleries that may display paintings and scriptures that are related with Cuban revolution.
Day 10 & 11 – Capital City, La Havana
After 5 hour ride from Cienfuegos, you just arrive at La Havana. This is the Capital: this is the place where Fidel assumed, now Raul assumes the helm of state. In this place you can trace Fidel and Cuban Revolution.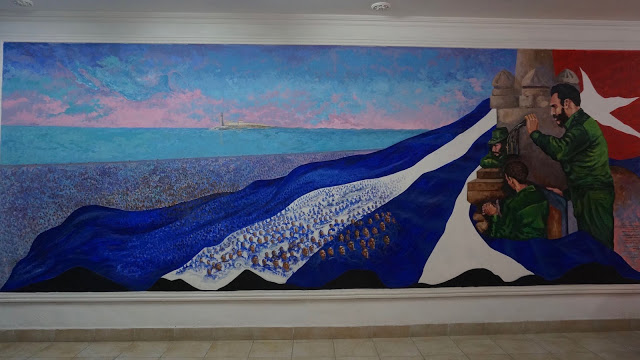 Universidad de La Havana
In 1945, Fidel began studying law at the University of Havana. During the student age, he adopted leftist anti-imperialist politics.
Museo de la Revolución
This museum was the Presidential Palace of Cuban presidents from Mario García Menocal to Fulgencio Batista. This museum presents a rich exhibit about Cuban Revolution. You can also see "Granma" inside the glass display case.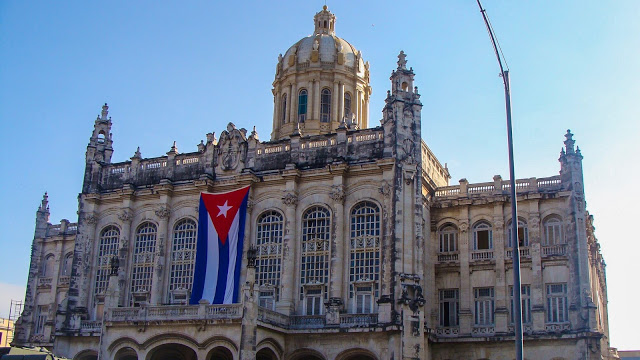 Plaza de la Revolución
Here is a very very famous place. And I convince that everyone have seen this plaza once through TV or other medium,  In front of the Memorial of José Martí, there are the offices of the Ministries of the Interior and Communications. On the facade of those buildings, heroes of the Cuban Revolution are; Che Guevara and Camilo Cienfuegos.
El Capitolio Nacional de Cuba
El Capitolio was the former National Capitol Building. It is beautiful and magnificent.  Now it is home to the Cuban Academy of Sciences. It was designed and named in order to recall the United States Capitol in Washington, D.C.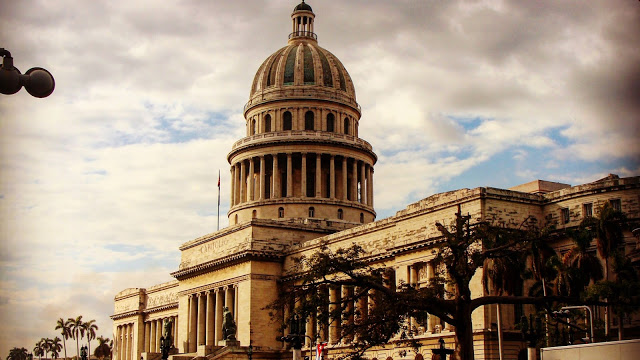 Museo de CDR
CDR is an abbreviation for the Committees for the Defense of the Revolution. The museum shows the history of the CDR committees. And also it informs heir attempts of the anti-polio campaign, the schools construction, the blood donations promotions, food distribution, agricultural tasks and other responsibilities.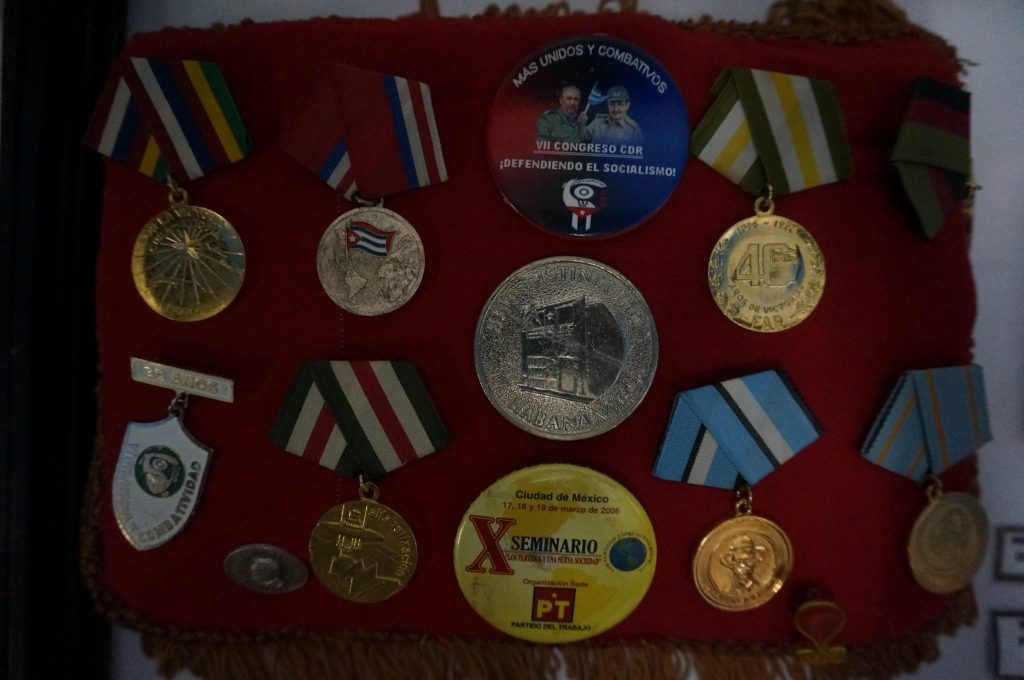 El Hotel Havana Libre
The hotel was opened as the Habana Hilton on March 22,1958.At this time Cuba when Cuba was a prime travel destination. After revolution the hotel became government's headquarters.Fidel has lived for three months in suite 2324.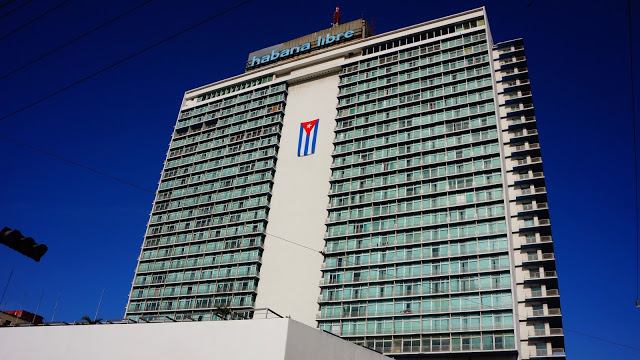 Day 12 – Hasta Luego, Cuba
It is a time to say good bye to Cuba. This itinerary may be not for armature nor for the person who visit this beautiful country at the first time. But I believe through this trip you can get interested in Cuban Revolution and want to know about it.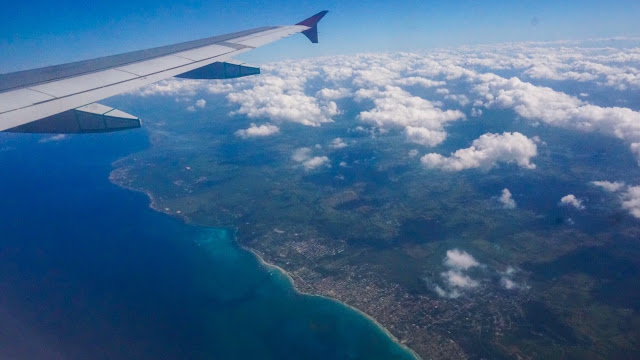 If you have more time, La Isla de la Juventud is also one of the candidates to know about Comandante Fidel Castro. Fidel was imprisoned in Presidio Modelo prison from 1953 to 1955, after the failure of the attack on the Moncada Barrack.