When I organize photos and get my travel ideas in shape, I find the photo that has nowhere to go. Also  surfing the Internet, I sometimes encounter the beautiful landscape without location information.
At that time questions arise in my mind.
"Where is this?"
"How can I get to this unknown place?"
One day I found the solution in order to identify the place on the web. "Where Is This?" is that name. It is very easy to use.  Just submit photo and wait. That's all.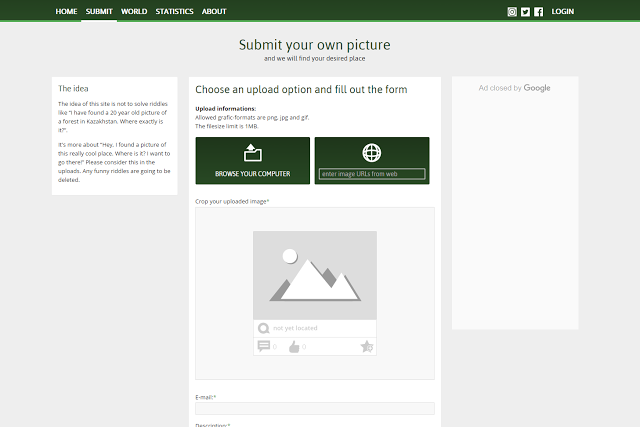 If you are lucky and the photo catches the attention of somebody who has information about the place, he/she pins it on Google Maps.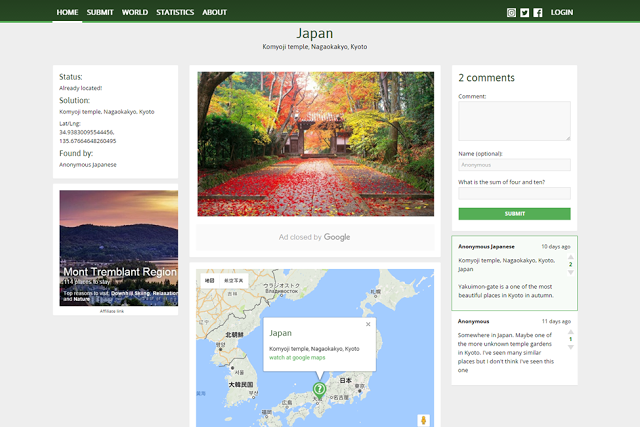 This is simple solution. But it is quite to the point. I love this.
Already the 3555 seekers could get the answer.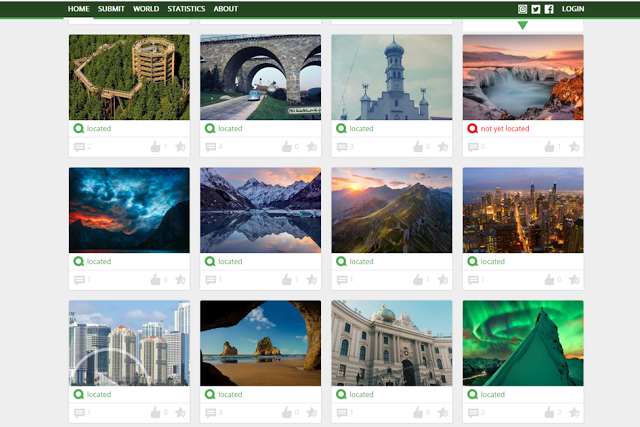 If you lose the information about the location, how about checking this site. Or if you are an expert of somewhere, you may  give the crew and help the other person.
Have fun!
More Detail:Visit the site "Where Is This?"